Welcome to the new FlexRadio Community! Please review the new
Community Rules
and other important new Community information on the
Message Board
.
SmartSDR installations on Windows 11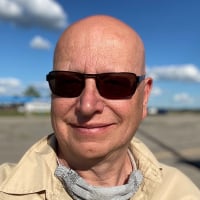 Mike-VA3MW
Administrator, FlexRadio Employee, Community Manager, Super Elmer, Moderator
admin
New Windows 11 Installations: 

SmartSDR for Windows v3.2.39 and v2.7.6 are supported on new installations of Windows 11. Just install SmartSDR for Windows on your PC and follow the prompts.  Reboot the PC once the installation finishes.
Upgrades from Windows 10 to Windows 11:

1.) We have reports from several customers with issues upgrading from Windows 10 to Windows 11 where the FlexRadio VSP drivers are not re-installed correctly.
The fix for this is straightforward
Download the current version of SmartSDR (3.2.39 or 2.7.6 as of today) for the version of SmartSDR your radio is licensed to use.
Run the SmartSDR for Windows installer.  This should correct the issue with the VSP drivers by reinstalling them.  
2.) You may also experience a Windows STOP error (known as BSoD or GSoD) related to portctl.sys upon the first reboot. This is due to DAX being reinstalled as part of the Windows 11 upgrade process and should only happen once.
Please submit a helpdesk ticket if you encounter any issues with running SmartSDR, DAX, or CAT after performing the Windows 11 upgrade. https://helpdesk.flexradio.com/hc/en-us/requests/new
If you are considering upgrading to Windows 11, please follow Microsoft's guidelines and only install Windows 11 on supported hardware.  Do not force an install on unsupported hardware. 
https://docs.microsoft.com/en-us/windows/whats-new/windows-11-requirements
Comments
Leave a Comment
Categories
6.6K

Software

8.1K

Radios and Accessories

552

Genius Products

161

Shack Infrastructure

1.6K

Operating Activities