Welcome to the new FlexRadio Community! Please review the new
Community Rules
and other important new Community information on the
Message Board
.
Community Rules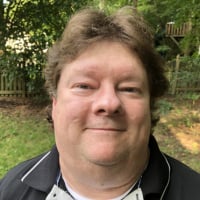 One of the paramount objectives of the Community is to provide a welcoming place where people can ask questions, provide feedback and discuss various aspects of using FlexRadio products and services.
There are several Community Rules that are established to ensure that the Community provides the best user experience possible for everyone. Some of these rules are self evident or common sense rules. Others are to ensure that the focus of the Community stays within established parameters. Violating Community Rules can result in a temporary suspension of positing privileges to being banned, depending on the severity of the infraction.
Be Friendly and Respectful
We are all here to learn and help each other out. Always be friendly and respectful to everyone even if they are not showing you the same courtesy. Posts that include personal attacks, threats, taunts, hate speech, comments or slurs against race, sexual orientation or gender, overtly negative comments, inflammatory language, non-constructive criticism, falsehoods, defamation of character, or libelous speech will be removed and the Community member earned and possibly banned.
Acceptable Topics for Discussion
As Davish Krail, aka "Gold Five" famously said, "Stay on target. Stay on Target". Community Discussions and their replies must be topics related to the use of FlexRadio products and services. Try to stay on-topic. If what you're contributing differs significantly from the original post/thread - feel free to open up a new post and discuss it there! Users who post topics or replies that are not related to FlexRadio products will be tagged "off-topic" and possibly removed.
Use Acceptable Language when Posting
This is a family-friendly community and is appropriate for viewing by all age groups. Please compose your Community discussions and replies using language that would be appropriate for talking with young children. The use of obscene, lewd, lascivious, filthy, or excessively violent language is expressly forbidden. Discussions and replies with the unacceptable language will be removed and may result in the loss of Community posting privileges.
Use of Uploaded Images and Other Media
A picture is worth 1000 words. You may add images and links to your discussions that are not copyrighted material, such as a "screenshot" of your computer screen. The use of copyrighted material is permitted if you have documented permission from the copyright holder. Images or other media added to discussions and replies must help clarify or explain the topic of your discussion. Any uploaded content deemed inappropriate or a copyright violation will be removed.
SPAM and Spamming is not Permitted
No one wants SPAM in their inbox. Creating discussions or replying with comments that overtly sell or advertise products and services unrelated to FlexRadio will not be tolerated. Posting "wanted to buy" a FlexRadio product or "wanting to sell" your personal FlexRadio products is permitted.
Doxxing is not Permitted
It is a best practice to never reveal personally identifiable information (PII) on the Internet. Publishing private or identifying information about yourself or a Community member without their permission is prohibited. Posts containing PII will be removed to protect Community members.
Identify Yourself to Other Community Members
Please do not try to obfuscate your identity. Always use your assigned amateur radio callsign when joining the Community (just enter "None" if you do not have a callsign). We don't permit the use of multiple accounts per user. Using a disposable email address signals to us that you might not be here for legitimate reasons. You also may not create accounts designed to impersonate another person.
Categories
6.6K

Software

8.1K

Radios and Accessories

551

Genius Products

160

Shack Infrastructure

1.6K

Operating Activities