Welcome to the new FlexRadio Community! Please review the new
Community Rules
and other important new Community information on the
Message Board
.
MAC WiFi Performance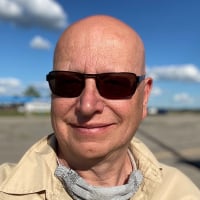 Mike-VA3MW
Administrator, FlexRadio Employee, Community Manager, Super Elmer, Moderator
admin
I have been testing the SmartSDR for MAC on my MacBook pro on WiFi.
The WiFi is a TP-Link M5 Mesh (and, no, you can't tell if you are on 5G or 2.4Ghz) which would help.
I am not impacted by other WiFi networks since the nearest neighbour is over 500M away and they aren't actually home.
I do get significant packet loss (those show up as Horizontal lines) in the waterfall even with the FPS and RATE turned way down.
SmartSDR for MAC is the only app running.
I know nothing about MAC internals and even less on their Network tuning. Are there tools I can use to do some digging to see if I am getting packets losses?
This is NOT a SmartSDR for MAC issue, but an environment issue that I am trying to solve, so I am reaching out to the Guru's on the MAC world.
Thanks, Mike va3mw
Answers
Categories
6.3K

Software

7.9K

Radios and Accessories

436

Genius Products

126

Shack Infrastructure

1.3K

Operating Activities