Welcome to the new FlexRadio Community! Please review the new
Community Rules
and other important new Community information on the
Message Board
.
TeensyMaestro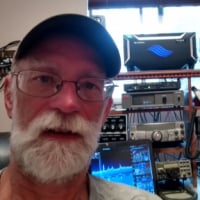 KD0RC
Member, Super Elmer
Moderator
I recently finished my TeensyMaestro project and Dave, W4WKU is nearly done building TeensyMaestro #2. It seems stable enough at this point to open it up to anyone who would like to build one. To that end, I put the project out on GitHub: KD0RC/Teensy-Maestro-for-Flex-6000-radios (github.com)
There you will find a user manual, the .hex file (firmware object code), a program to load the firmware, a bill of materials, front panel graphics and some support files. Coming soon will be a builder's guide.
FlexRadio has graciously given permission to use this forum as a place to discuss the TeensyMaestro and get help if you decide to build one yourself. I am happy to help, to discuss and even entertain ideas for improvement (no promises...). At the moment, I am not releasing the source code, but I may do that at a later time. Note that this is not a FlexRadio product, it is my homebrew project so please direct questions and issues to me, not to Flex staff.
Thanks again to @IW7DMH, Enzo for his great Flex Arduino library, without which this project would not have been possible.
73,
Len, KD0RC
Comments
Leave a Comment
Categories
6.8K

Software

8.3K

Radios and Accessories

626

Genius Products

198

Shack Infrastructure

1.8K

Operating Activities