Welcome to the new FlexRadio Community! Please review the new
Community Rules
and other important new Community information on the
Message Board
.
Frequency Measurement Test -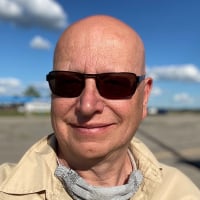 Mike-VA3MW
Administrator, FlexRadio Employee, Community Manager, Super Elmer, Moderator
admin
All
The ARRL Frequency Measurement test is coming up in a week.  
https://fmt.arrl.org/
.  It is Thursday night November 7th, 2019.  
Did you know if you own ANY 6000 series radio and you can hear the signals, you have the ability to post a less than 1hz error score?  
Read some of the comments here in how much expensive equipment people used:  
http://fmt.arrl.org/fmtdisplayresults.php?iid=649
.  Most of it is even beyond me at times. LOL
Yet, with your 6000 HF radio, you have all you need.  Just that and a PC running some software.    
Start now and see how close you are to WWV.  Your local AM radio station, etc.  You do need to practice a few times.  Don't wait till the last minute.
I would think that it would be sooooo cool to have a lot of us Flex owners do the FMT and post amazing results.  This is all for the bragging rights!
I want to thank Ron, WB2WGH, for taking the time to write up a detailed step by step process.  
Those interested in my FMT document can find it via 
https://helpdesk.flexradio.com/hc/en-us/articles/360035279112-ARRL-FMT-Technique-with-FLEX-6000-Series-Radios
.

Thanks to the Flex folk for their insight and posting it on my behalf. 

If you are going to give it a try, let us know on this thread.  
73 all!
Comments
Leave a Comment
Categories
5.6K

Software

7.3K

Radios and Accessories

202

Power Genius Products

56

Shack Infrastructure

886

Operating Activities