Welcome to the new FlexRadio Community! Please review the new
Community Rules
and other important new Community information on the
Message Board
.
Network cleanup -- and the results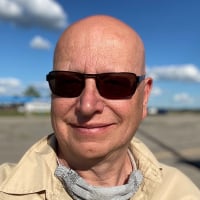 Mike-VA3MW
Administrator, FlexRadio Employee, Community Manager, Super Elmer, Moderator
admin
A few months ago, Anna was looking at a wireshark trace from my remote network. She told me it was 'a mess' and I needed to clean it up.
This was interesting since it seemed to work ok and the remote was working with the occasional click/packet drop. But, she is the expert here, so I gave it some thought.
Next, Tim looked at my Router which had RealTek NIC cards in it. He highly suggested I replace the router with a better one and different NIC cards.
With that in mind, I replaced the TP Link TL1024D with their TL-SG1024DE Managed switch. Being managed, it would allow me to actually log into it and see if there were port issues. There are 0 collisions on anything radio related.
While I was at it, I ordered new CAT8 cables for 6600, PGXL, TGXL, and Antenna Genius. As well as new cables between the switch, router and modem. 6 cables in total.
I replaced the router with a NetGate SG-1100 (pfSense) router as I was using pfSense before.
Like replacing an old dipole and coax with a new antenna and coax, the difference was actually hearable. The response is better. There are no 'lags' that show up at times. The audio is pretty flawless and my packet loss on SmartLink is about 0.09% after 24 million packets.
It now feels 'silky smooth'.
This worked for me. For you, you might want to consider upgrading some of your "Lan in the Hamshack". I am sure there are other excellent equipment choices as well.
73, Mike va3mw
Comments
Leave a Comment
Categories
6.7K

Software

8.2K

Radios and Accessories

573

Genius Products

168

Shack Infrastructure

1.7K

Operating Activities