Welcome to the new FlexRadio Community! Please review the new
Community Rules
and other important new Community information on the
Message Board
.
A radio for transverter only use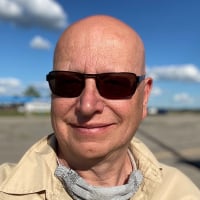 Mike-VA3MW
Administrator, FlexRadio Employee, Community Manager, Super Elmer, Moderator
admin
I want to thank K9WK for this idea.
What about a 2 SCU radio that would be used for transverter support.
You would be able to connect 2 transverters and use them both at the same time for things like satellite work (2 - Q5 transverters).
It would be like a FLEX-6600 but only have 10dbm RF out and no band pass filters as they would not be required.
They would cover from 30khz - 54Mhz at transmit continuously at 10dbm. This would also allow them to be used for 2200M and 630M.
If you make it small, you could actually install it near the antennas resulting in less RF loss in feedlines.
By not having the power amplifiers and band pass filters it would reduce the cost of the radio (not sure how much). As well, maybe make it smaller.
Thanks Mark for the idea.
Comments
Leave a Comment
Categories
6.7K

Software

8.2K

Radios and Accessories

575

Genius Products

168

Shack Infrastructure

1.7K

Operating Activities