Welcome to the new FlexRadio Community! Please review the new
Community Rules
and other important new Community information on the
Message Board
.
PGXL -- Automatic switch to STANDBY when disconnected?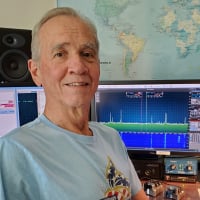 My setup is a 6600 and PGXL. The PGXL is on the latest version, 3.6.24. The 6600 and SSDR is running the latest version 3.3.33. My understanding is that when I shut down for the day the PGXL should be left in STANDBY rather than OPERATE based on the notes in the manual. STANDBY mode disables the power supply in the PGXL and turns the backlight to yellow. The manual says it can be left in STANDBY indefinitely.
My PGXL is directly plugged into a 220 supply. Currently it will stay in what ever mode it is left in when everything else (radio, SSDR, etc) is shut / powered down. See snapshot below. Also the PGXL backlight remains GREEN. Currently it is an extra step to manually toggle to STANDBY mode and one that is easy to forget.
QUESTIONs:
Is there a setting that would automatically set the PGXL to STANDBY when I shut down SSDR?
Or perhaps it could just be trigged by the loss of the radio connection.
If not, is that a feature that can be added?
Regards, Al / NN4ZZ
al (at) nn4zz (dot) com
6600 Win10 Pro V2004 -- SSDR V3.3.33
**** SSDR has been shut down and powered off, PGXL remains in OPERATE mode ****
Answers
Leave a Comment
Categories
6.9K

Software

8.4K

Radios and Accessories

660

Genius Products

213

Shack Infrastructure

1.9K

Operating Activities