Welcome to the new FlexRadio Community! Please review the new
Community Rules
and other important new Community information on the
Message Board
.
Configuring the DAX - IQ DAX for DX spedition in remote use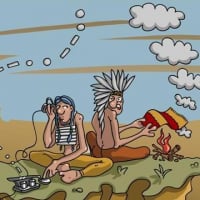 Before asking the question it is right to understand the set-up you are dealing with.
Let's imagine a Dx spedition working in + 5 KHz split fequecy which is working in RTTY or PSK31 or CW (I don't know cw and I use a decoding program).
In my specific case I use the HRD DM780 for both RTTY or CW, the PSK31 is now replaced by the FT8; but all the decoding programs (see FLDIGI or oders) use a specific listening channel and a separate transmission channel. For the transmission the problem does not exist, for the reception yes.
The listening channel is linked to slice A, specifically DAX 1, which carries the bandwidth that has been set on slice A.
The transmission channel is controlled by slice B (for the DM780 the dedicated PTT in the CAT must be without Auto Swich Tx) and by the slpit we have decided to use.
Sometimes the listening split of the Dx station goes from 3 to 10 KHz above and here the problem arises when using the station remotely.
If you use decoding programs (DM780, FLDIGI) in a fixed station, you can set the DAX IQ channel to listen, which has a much wider passband and above all separate from the one set on slice A.
This action cannot be performed if you operate remotely using the MAESTRO or any PC / Ipad since the DAX IQ has been disabled in the latest SmartLink relays. This is because the DAX IQ carries a very high Internet bandwidth commitment and is not so available in all countries.
So how do x listen to where the Dx station is listening at a specific time and then predict where my call could be most successful ???
Currently I use to widen the high passband width of the filter set on slice A. I give an example, in CW the standard used filter is 400 Hz, I widen it in the high part up to 3500 Hz. So I can make the DM780 decode on the DAX 1 the right station on the frequency that transmits but also all the stations changing with a split within 3500 Hz.
Anyone use other solutions ??? Besides learning CW ..... and for RTTY I challenge anyone!
Thanks for sharing always a source of growth for the community.
Piero IZ1XEE
Tagged:
Comments
Leave a Comment
Categories
6.9K

Software

8.4K

Radios and Accessories

657

Genius Products

213

Shack Infrastructure

1.9K

Operating Activities