Welcome to the new FlexRadio Community! Please review the new
Community Rules
and other important new Community information on the
Message Board
.
SmartSDR not reporting RF power from 6400 or PGXL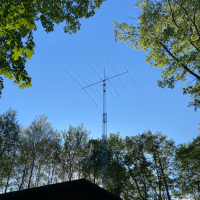 Every time I boot up my station, it takes a few restarts or power cycles to get everything talking or reporting RF power.
I operate SmartSDR on the remote laptop. I operate the PGXL and TGXL API's on the local PC at the transmitter site via Google Remote Desktop. I typically boot up everything at the local site and then SmartSDR on the remote PC after I've waited two minutes after activating power to the Flex 6400 to let it fully boot up.
I can see by the PGXL API on my remote desktop that I am putting out RF but both the P/CW section of SmartSDR as well as the PGXL section of SmartSDR are not reporting any RF Fwd Power or RF power output. At the same time, the PGLX section is reporting temperature and the 1.25 "floor" on SWR.
Eventually, I get it all working by randomly rebooting the radio and the amp as well as the API and SmartSDR but is there a particular order I need to boot everything up, or time intervals that need to be observed to get everything reporting in SmartSDR the first time every time?
Thank you,
John
NG0Z
Answers
Leave a Comment
Categories
6.6K

Software

8.1K

Radios and Accessories

551

Genius Products

160

Shack Infrastructure

1.6K

Operating Activities