Welcome to the new FlexRadio Community! Please review the new
Community Rules
and other important new Community information on the
Message Board
.
TGXL and PGXL not showing up in their Utilities on Remote Computer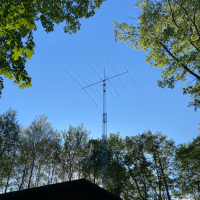 I had both working on the WIFI at the transmitter site on the remote PC but of course that is on the same network that the 6400, TGXL and PGXL are direct-connected via ethernet cables.
I got home and added the TGXL exactly as the manual prescribes (very short and sweet) on the very same remote computer and the Utility is stuck "Connecting." Also tried adding it as a remote device at the radio site via Google Desktop.
The PGXL also does not show up in it's PGXL Utility on the remote end and that utility doesn't specify remote vs. local. I believe it should just show up.
I can access both directly via Google Desktop on the onsite PC. The PGXL section shows up in SmartSDR on the remote computer, but again, not in the utility on the remote computer.
I used a four-digit numeric passcode for the access code on the tuner. The amp doesn't ask for one. Perhaps it doesn't like the password or my nicknames?
What am I missing?
Thank you,
John
NG0Z
Comments
Leave a Comment
Categories
6.6K

Software

8.1K

Radios and Accessories

550

Genius Products

160

Shack Infrastructure

1.6K

Operating Activities