Welcome to the new FlexRadio Community! Please review the new
Community Rules
and other important new Community information on the
Message Board
.
Don't do what I did...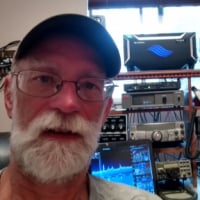 KD0RC
Broomfield, CO
Member, Super Elmer
Moderator
I had some minor problems upgrading my 6400 from 3.2.39 to 3.3.29. I was ultimately able to get it to load, but I realized that I left an active session of 3.2.39 running when I did the upgrade (this is far from my first upgrade, I have no idea why I did that...).
To test my theory as to the cause of the problem, I downgraded to 3.2.39, then shut down SmartSDR and upgraded to 3.3.29. Absolutely no problems - it upgraded perfectly. So don't do what I did... Make sure that SmartSDR is shut down before upgrading. @Dan Quigley, N7HQ - Another data point Dan...
While I had the older version running, I compared audio from an analog rig to my Flex. The latency was what I have come to expect - very apparent, but not show-stopping. After upgrading I compared again, and now I get latency that sounds more like an echo in a big room instead of the echo in a stadium. It is VERY much improved. ALE and VARA operators should give this version a try to see if the TX turnaround time improvement makes a difference.
Comments
Leave a Comment
Categories
6.5K

Software

8.1K

Radios and Accessories

531

Genius Products

154

Shack Infrastructure

1.5K

Operating Activities