Welcome to the new FlexRadio Community! Please review the new
Community Rules
and other important new Community information on the
Message Board
.
N1MM Remote CW Sidetone - one solution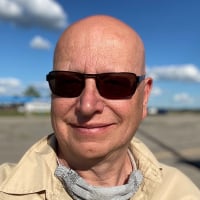 Mike-VA3MW
Administrator, FlexRadio Employee, Community Manager, Super Elmer, Moderator
admin
I wanted to thank WD8KNC, George, for this cool CW solution.
His 'sidetone' program is installed on the PC running N1MM and SmartSDR CAT to product a local CW sidetone when N1MM is sending CW to the radio via the SmartSDR CAT WinKeyer emulator.
You can find the software on his webpage here: http://ghafler.com/download.html?returnurl=wd8knc.html&vid=X324810 and scroll down the page.
The current version looks a bit different.
This is the overview of how it looks if you think like a WinKeyer command:
You will also need to find a VSP Pair (Virtual Serial Port) program. There are many such as com0com, etc. Others may share what they use and what works for them.
However, it looks like this in Windows Control Panel. Your numbers (COM29 / COM30) may be different numbers and make sure the numbers do not conflict with any other number. All numbers have to be unique.
This is my setup as part of my example:
This means you can send data to COM29 and it will come out on COM30.
For N1MM, we want to setup the CW / WinKeyer port to COM29:
On George's software, the Virtual port is the 'exit' port from the VSP pair. In this case 30. "Side Tone" hears the command sent by N1MM, produces the CW Audio and then sends it on to the radio via SmartSDR CAT.
WinKey port is the same as the SmartSDR WinKeyer port you created at some point.
Once, that is done (and you see 2 green 'LEDs' on the software, test your solution by sending CW from N1MM and see if it all works as you want it to.
There is no reason why George's program should not work with other logging programs as well that uses a WinKeyer command set.
Video of it in use.
Comments
Leave a Comment
Categories
6.5K

Software

8K

Radios and Accessories

531

Genius Products

152

Shack Infrastructure

1.5K

Operating Activities