Welcome to the new FlexRadio Community! Please review the new
Community Rules
and other important new Community information on the
Message Board
.
SmartSDR + DynDNS in place of SmartLINK for remote operation?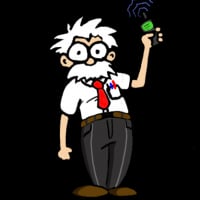 My remote Flex-6400 is in Florida while I am in San Diego. I am presently using SmartLINK and it is working fine.
I also use DynDNS to remotely operate another radio at the same site. It is connected via a pair of RemoteRig interfaces, and it is also working fine. I am also remotely managing a SPE Expert 1.3K FA amp and a rotator using RemoteRig's 1216 devices.
As the remote is on a dedicated cable modem, I am subject to Dynamic IP changes at the whim of the cable provider (Spectrum). So, I have been using DynDNS and haven't had any issues over at least three IP address changes done by Spectrum :-)
My question: If I setup my remote router to port forward ports TCP 4994 and UDP 4993 to the Flex, can I then just run SmartSDR and not have to worry about SmartLINK?
Local: Connect to "DynDNS address:port" --> Remote router is configured to port forward TCP 4994 and UDP 4993 to the Flex' LAN (Reserved IP address) matching ports.
Would this work?
What am I missing?
Would I be able to use SmartSDR from here to the radio as the link would be as if it was on the local LAN. If so, I would no longer need SmartLINK and rely on Flex' server for authentication
Comments
Leave a Comment
Categories
6.9K

Software

8.4K

Radios and Accessories

660

Genius Products

213

Shack Infrastructure

1.9K

Operating Activities