Welcome to the new FlexRadio Community! Please review the new
Community Rules
and other important new Community information on the
Message Board
.
Red light blinking thrice boot failure & resolution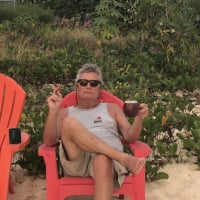 I post this since I've seen a lot about SD card failures and the dreaded three red blinking light failure to boot situation in the past.
My 6600M developed the dreaded boot failure with the three blinking red light end point one day last week. Cold reboots and resets did not change the situation with continued failures to boot at lest six times. I decided to unplug my Ethernet cable at which point it booted up just fine without a hitch. After shutting it down and plugging the Ethernet cable back in it booted up just fine again and so far continues to boot up normally as it has for the past couple of years.
I'm not sure what that was all about but the Ethernet cable temporary removal solved the problem for me and perhaps may be a simple solution to someone else's dreaded 3 red blinking light non booting situation in the future short of needing a new SD card.
Jeff Schwartz / KI0KB
Comments
Leave a Comment
Categories
6.9K

Software

8.4K

Radios and Accessories

658

Genius Products

213

Shack Infrastructure

1.9K

Operating Activities