Welcome to the new FlexRadio Community! Please review the new
Community Rules
and other important new Community information on the
Message Board
.
Remote HF AC and DC wiring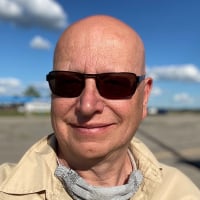 Mike-VA3MW
Administrator, FlexRadio Employee, Community Manager, Super Elmer, Moderator
admin
I have been at this remote stuff since 2005 and have had my remote shut down due to just about every possible failure (surprisingly, the Windows PC has been very solid without a single failure).
I've lost power, internet, UPS's failing, animals eating cables, etc. If it can go wrong, it will.
I wanted to share how I have my AC and DC wiring laid out.
This is not a complete diagram, but an overview of those items that I can remotely turn off.
I post this as an idea for you to consider if you are thinking of making a remote HF station that you need to be able to manage while being away for extended periods of time.
There are many ways to achieve the same goal, so I urge others to share.
The hard part is the 240VAC remote switch, especially in North America. I built my own 12V driven switch using a 240VAC 15A DPST relay.
These relays are easy enough to find, but may not be legal to use depending on your electrical code, so do your homework. It would not be good if you home brewed something and had it fail and this might result in insurance cancellation.
This gives you an idea of what I have and what works for me. This is not the only way to manage your power at a remote station and you may have a different solution. I will do more pages as I get time to create them (LAN, RF, etc).
Mike va3mw
Comments
Leave a Comment
Categories
5.5K

Software

7.2K

Radios and Accessories

183

Power Genius Products

49

Shack Infrastructure

825

Operating Activities