Welcome to the new FlexRadio Community! Please review the new
Community Rules
and other important new Community information on the
Message Board
.
SmartSDR 1.6 Profile Changes - a sneak peek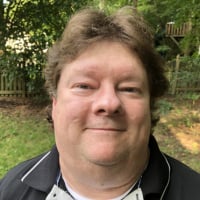 With the upcoming release of SmartSDR v1.6 release, one of the major areas addressed was the refactoring (a fancy development word for completely redoing) of the Profiles feature.  In versions of SmartSDR prior to 1.6, there were two types of profiles; Global and its associated TX profile.  We determined that this profile architecture was not optimally configured for operating in a workflow optimized (aka "contesting") manner.  So we went back to the drawing board and made some significant changes.
1. You can now delete Default profiles.
2. Transmit profiles have been split into Transmit and Mic profiles.
3. CW Settings are no longer stored in profiles.
4. Mode changes now load a "linked" Mic Profile.
5. TX Antenna changes now load a "linked" Transmit Profile.
6. Transmit profiles now save power settings for all bands.
In order to better assist you in understanding the changes and how the linked profiles interact with the radio state, Ed, KG5FBT the "Profile Master" has written a how to guide that describes the Profile changes and interaction in greater detail along with with some examples.  In preparation for the release of SmartSDR v1.6 the week of January 10th, we are making the
SmartSDR Profiles How To Guide
available to you now so you have a chance to review it and get a sneak peek into the details of how this updated feature operates.
Comments
Leave a Comment
Categories
5.7K

Software

7.4K

Radios and Accessories

232

Genius Products

61

Shack Infrastructure

930

Operating Activities