Welcome to the new FlexRadio Community! Please review the new
Community Rules
and other important new Community information on the
Message Board
.
4O3A Antenna Genius V4.1.6 Software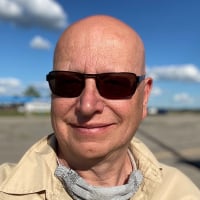 Mike-VA3MW
Administrator, FlexRadio Employee, Community Manager, Super Elmer, Moderator
admin
4O3A has released AG v4.1.6 and there are some key areas to watch.
Thanks to Dave WO2X who wrote up this quick start:
A couple of notes
Shutdown SmartSDR, Tuner Genius and Antenna Genius
If using a 2x8 AG with SO2R TG XL then AG 4.1.6 needs TG XL 1.2.9
TGXL 1.2.9 will wipe your config and all tuner memories. Not difficult to reconfigure but you may need a "band tour" to get the memories back as you like them.
Back up your AG config, and then restore it in 4.1.6 - check over the band definitions to be sure.
in TG XL SO2R configuration, under Genius configuration use the pull down for AG to select the MAC address of the AG. Do not enter the IP address.  
the Power Genius field in the Tuner Genius Configuration is only needed if using a non-Flex transceiver. Select either A, B or both for ports with non-Flex radios. This allows single CAT/CI-V to the PG XL and TG gets frequency then from PGXL. Leave blank for ports using a Flex 6000 series radio.
You still need to feed band data or pin to band to AG for non-Flex transceivers
When upgrading, if you have issues with tuner, reset tuner by holding the OP/STBY button while turning on power. Continue to hold button until it resets.
When setting up your Bands, make sure your band edges are not the exact same frequency. This bug has been reported to 4O3A.
The AG uses a new API. SmartSDR for MAC is already updated.
For item 6, this is the correct configuration when the Tuner Genius is working with a Power Genius and a Flex 6000 series radio.
Only check Enabled when feeding CAT data to a Power Genius XL from an OEM radio.
For item 9, this is one way to to ensure your band edges are not the same value. They can overlap if you wish as long as the values are different.
Comments
Leave a Comment
Categories
6.9K

Software

8.4K

Radios and Accessories

660

Genius Products

213

Shack Infrastructure

1.9K

Operating Activities