Welcome to the new FlexRadio Community! Please review the new
Community Rules
and other important new Community information on the
Message Board
.
*** Planned SmartLink Outage *** October 3rd, 2023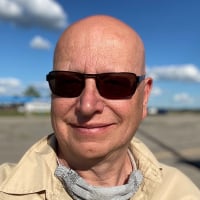 Mike-VA3MW
Administrator, FlexRadio Employee, Community Manager, Super Elmer, Moderator
admin
All
We would like to inform you of an important upgrade to our SmartLink servers that will enhance your FlexRadio experience. 
On Tuesday, October 3rd, at 3 PM CDT, 2000Z, we will be performing maintenance on our SmartLink servers. 
During this upgrade, SmartLink will be temporarily unavailable for up to 4 hours. Should things go well, we expect this time to be much shorter.  
We understand the importance of SmartLink to our users, and we're excited to share that we are replacing our servers with a new, more robust system.  
Should there be any change in the schedule or some other important news, we will communicate via: FlexRadio Community, FaceBook Enthusiasts Group, and X (formally known as Twitter) from @FlexRadioSystem.  
Our engineering teams have been hard at work since the SmartLink outage was first reported, and this upgrade represents a significant step forward. Moving to a new server is a positive step forward as it ensures greater reliability and performance, providing our users with a smoother and more dependable SmartLink experience. This upgrade reflects our commitment to constantly improving our services to meet our customers' needs.
To ensure its reliability, we've been testing the new server intensely with our team internally and recently expanded the testing to our Alpha Team. This new server is optimized for faster response times and will seamlessly scale to accommodate user load, providing you with a better SmartLink experience.
To take advantage of these changes and ensure SmartLink's correct operation, update your FLEX-6000 radio to SmartSDR v3.5.9 (or v2.10.1 if licensed for v2).   
It is highly recommended that you update to these latest versions even if you are not a SmartLink user to take advantage of many internal performance improvements.
If you have already upgraded your FlexRadio to v2.10.1 or v3.5.9, no further action is required on your part as the server transition will happen transparently during the scheduled maintenance.
We value your trust in FlexRadio, and we apologize for any inconvenience this maintenance window may cause. 
Please mark the date and time in your calendar and we appreciate your understanding as we continue to enhance our services.
Thank you for being a part of our FlexRadio community. If you have any questions or need further assistance, please don't hesitate to reach out to us.
FlexRadio Systems
512-535-4713
Comments
Categories
6.9K

Software

8.4K

Radios and Accessories

660

Genius Products

213

Shack Infrastructure

1.9K

Operating Activities