Welcome to the new FlexRadio Community! Please review the new
Community Rules
and other important new Community information on the
Message Board
.
2nd Slice audio muffled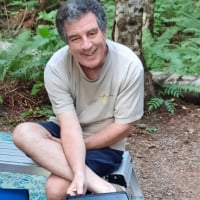 Has anyone else seen/heard this?
Flex 6700 running SmartSDR 3.5.8, directly connected to PC.
On one panadaptor, AGCT about 45, NR about 30, bandwidth 2.4Khz SSB signals sound 'normal'.
If I open up another slice on the same panadaptor, it comes up with the same settings (as expected), but the signal audio sounds muffled (like the high frequencies have been cut off) and slightly distorted. Changing the value of NR on the second slice appears to have no effect, but if you turn NR offon the second slice, then the signal sounds returns to normal, but you get additional noise. Same with a 3rd, 4th and 5th slice on the same panadator.
If I open up a _separate_ panadaptor on the same band (same settings as the first), the signal sounds normal -- no muffling, no loss of higher frequecies in the audio, no distortion.
Comments
Leave a Comment
Categories
6.9K

Software

8.4K

Radios and Accessories

658

Genius Products

213

Shack Infrastructure

1.9K

Operating Activities