Welcome to the new FlexRadio Community! Please review the new
Community Rules
and other important new Community information on the
Message Board
.
PGXL and TGXL being used with OEM HF (non-Flex) radios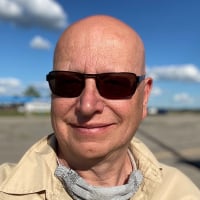 Mike-VA3MW
Administrator, FlexRadio Employee, Community Manager, Super Elmer, Moderator
admin
Hi All
We are doing an informal survey to see what OEM (non-Flex) radio you are using with your PGXL.
Can you take a moment and comment by replying:
What OEM radio
What CAT mode did you select (or, are you using RFsense)
Your TX Delay (it should be 20ms or better)
Your TGXL version
Your operating style (FT8, SSB, CW, Dxing, Contesting, etc)
Any other comments
thanks
Again, comment in this thread please.
73
Comments
Leave a Comment
Categories
6.9K

Software

8.4K

Radios and Accessories

659

Genius Products

213

Shack Infrastructure

1.9K

Operating Activities