Welcome to the new FlexRadio Community! Please review the new
Community Rules
and other important new Community information on the
Message Board
.
Flex + Icom 7610 with PGXL and TGXL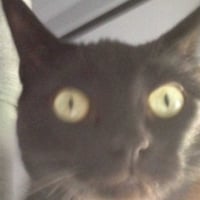 Hi all,
Ok after a factory reset I am able to key both the TGXL and PGXL with IC7610 however the PGXL often reports "HIGH SWR RFP" and does not output power.
I have break-in on the 7610 set to Semi with a second delay and I also have TX delay in the 7610 set to 20ms. This feels a little like the TGXL which is getting keyed by the 7610 is not coming on line fast enough and the PGXL sees a high SWR.
This is quite repeatable and pretty much makes the TGXL/PGXL use with the amp problematic.
Further info:
The configuration:
All devices on latest firmware and apps from Flex Website.
Flex6600 to port A on amp, amp port A to TGXL port A (SO2R version)
7610 to port B on amp, amp port B to TGXL port B
TGXL configured for Icom Cat and sees icom freq just fine. PTT from icom goes to TGXL port B PTT in. RCA from TGXL Port B out to Amp port B PTT in.
Amp set with port B in RF sense mode
Into a dummy load the TGXL shows the SWR at 1:09. I put the TGXL in bypass mode. Keying the 7610 will periodically key the amp and put out 140w. But very frequently will result in the HIGH SWR RFP message.
Any thoughts?
Mark - WS7M
Leave a Comment
Categories
6.9K

Software

8.4K

Radios and Accessories

660

Genius Products

213

Shack Infrastructure

1.9K

Operating Activities