Welcome to the new FlexRadio Community! Please review the new
Community Rules
and other important new Community information on the
Message Board
.
wanting to bypass TGXL on antenna. 2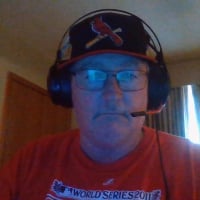 I have a Flex 6600 and PGXL and single port TGXL and I have a AGXL . When I. ooked up for Antenna two on the FLEX to the port 2 on the PGXL and go the AGXL two on the AGXL it didn't work I went back and check to make sure I have had selected the correct radio B I retested it same thing I rebooted the flex the amp and the AGXL it always show I a SWR issue. Since I don't have two port TGXL and Tying to bypass my tuner. going from the amp the AGXL
I have a M2 6m beam I'm putting in and it's FLAT on SWR but when I setup the above situation it will not key the radio and will show SWR.
anybody done this what is the secret
Jim
WU5E
Comments
Leave a Comment
Categories
6.9K

Software

8.4K

Radios and Accessories

658

Genius Products

213

Shack Infrastructure

1.9K

Operating Activities