Welcome to the new FlexRadio Community! Please review the new
Community Rules
and other important new Community information on the
Message Board
.
Hamvention 2023 Banquet Information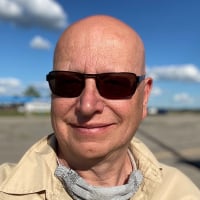 Mike-VA3MW
Administrator, FlexRadio Employee, Community Manager, Super Elmer, Moderator
admin
Order your Banquet tickets online at:
https://www.eventbrite.com/e/559075298267
Our guest speaker for Thursday, May 18th is Dr. Nathaniel Frissell Ph.D., W2NAF.
Nathaniel is an Assistant Professor of Physics and Engineering at The University of Scranton. Nathaniel's passion for radio and radio science began in middle school when he was introduced to the amateur radio hobby through scouting.
Our guest speaker for Friday, May 19th is Bob Brehm, AK6R.
Bob Brehm, AK6R, is the Chief Engineer at Palomar Engineers. He was first licensed in 1963 as WN6QFA and WB6QFA. Bob is active in CW, RTTY, and SSB contests and now also restores old Tube gear that he routinely operates CW, AM, and SSB on 80 and 40M. Bob also uses the entire FlexRadio ecosystem including a 6600, Power Genius XL, and a Tuner Genius XL with his huge antenna farm.
Categories
6.6K

Software

8.1K

Radios and Accessories

547

Genius Products

158

Shack Infrastructure

1.6K

Operating Activities