Welcome to the new FlexRadio Community! Please review the new
Community Rules
and other important new Community information on the
Message Board
.
COM port dedicated to a program but sensitive to the slice in use to Tx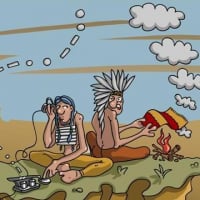 The problem arises from my setup and from being able to transmit on different bands without first having to move the band of interest to slice A
My set up Flex6600 , Windows 10, wsjtx in multiple istances, dinamic antenna (similar speppIR but Italian version without external controller)
I watched Santiago's video (KB8SM - https://youtu.be/lFfG8-Lfk9w) where he shows how to set up Wsjtx in multiple instances and see the traffic result on GridTracker. Great video but when you go into transmission the system only works if you have an antenna that is NOT dynamic.
I have an antenna similar to the steppIR but without an external controller, there is a program that runs on windows which, via OmniRing and a dedicated COM port, detects the radio frequency and commands the antenna motors to move as necessary.
As you can see I created the Smart Cat a COM port linked to the SLICE A from which the OniRing hears the radio and commands the movement to antenna.
ATTENTION this only applies to slice A, if I decide to transmit with slice B the SWR will skyrocket!
MY QUESTION:
Is there the possibility in SmartCat to generate a COM port that is sensitive to the SLICE in use at the Tx?
Answers
Leave a Comment
Categories
6.7K

Software

8.2K

Radios and Accessories

573

Genius Products

168

Shack Infrastructure

1.7K

Operating Activities