Welcome to the new FlexRadio Community! Please review the new
Community Rules
and other important new Community information on the
Message Board
.
Function Button band up / band down - no rollover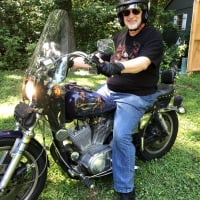 Hi all
i did update to 3.4.21 on 6600M
and
I like the idea of band up and band down function being added to function buttons
BUT
i get unexpected results using them
so the setup is
F1 is Band UP
F2 is Band down
i have two slices open ..slice A and slice B
so i tried band down using F2..and indeed the freq drop down to next lower band freq
so i keep hitting F2 and at one point expected the band to roller from lowest back to highest
NOPE...first thing that happen is Slice B freq went away and B marker goes missing even though panafall is still there...
i reload the profile for two band ssb as before
and
try F1 Band up function
and i get similar response ..slice A does indeed change band
at point of expected band roller over..once again slice B freq goes away
bandup and band down good idea
but
doesnt seem to do roll over when reach the end ...
and
wipeouts other slice
is it my expectation of rollover being wrong ???
and
why did slice B disappear??
and
how do i set it to change slice B and not just slice A?
any insight would be appreciated
Paul K3SF
Comments
Leave a Comment
Categories
6.7K

Software

8.2K

Radios and Accessories

573

Genius Products

168

Shack Infrastructure

1.7K

Operating Activities