Welcome to the new FlexRadio Community! Please review the new
Community Rules
and other important new Community information on the
Message Board
.
FLEX-6400 keeps on locking up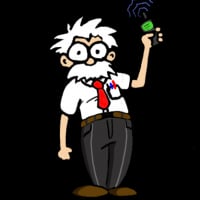 Flex-6400 running 2.8.1, Expert 1.3KFA amp, broadband antennas.
The FLEX-6400 keeps on locking up even in "tune" (~10W). We have to factory reset the Flex, and then it works for a while ... then it locks up again.
DC power cords, LAN cable, Cable Modem cables, Router cables, USB, Amp control cables all have ferrite chokes.
Rack and equipment are all grounded (not the best ground though as the outside rod is around 20 feet away).
We tried different PSUs, moving equipment around, etc.
We tried connecting a laptop directly to the Flex and we see the same problem after a few tries.
Very frustrating as a second radio, a TS-480SAT, which is remote controlled via a RemoteRig interface NEVER locks up and has been rock solid for years. It uses the same router, cable modem (for me), amplifier and antennas (amp has two inputs and 4 antenna outputs).
Help!!! Any suggestions? :-)
We are getting to the point of replacing the Flex-6400 with a Yaesu HF radio and manage it via software (as we do with SmartSDR).
I operate remote from California while my ham host operates remote from inside his home (the system, is in his garage). We both use SmartSDR. He connects via the LAN and router while I connect via a WAN, cable modem and the same router. We both have the same problem with the Flex. When it works, it's great!
We suspected the cable modem and/or router BUT they never lock up and when we use the TS-480SAT (control head is in California, radio is in Florida), we NEVER see this problem. So, it's not RF that's affecting the cable modem or router. It has to be with the Flex and its connections. The frustrating part is that these lockups can even be triggered in TUNE mode using ~10W. So it's not "high RF power".
By the way we set the "TUNE" to generate ~10W. It's only used when we need to tweak one of the antennas using the tuner that's built into the Expert 1.3K-FA amp. The broadband antennas all have VSWR below 2:1 and the amp's tuner is always on-line when the amp is turned ON and is either in OPERATE or STANDBY mode. We only use the amp when needed and more often on 40m and 75m.
We really love the FLEX and we both know that there are MANY stations that have similar setups and remote control the radio without any problem. We know that it MUST be something we are missing. So, this message is to seek some constructive suggestions and NOT a Flex-bashing exercise. We really do NOT want to change radios but although I can use the TS-480SAT he cannot (he doesn't have a RemoteRig or TS-480SAT control head). So although I can enjoy ham radio he cannot, which is unfair.
Comments
Leave a Comment
Categories
6.6K

Software

8.1K

Radios and Accessories

551

Genius Products

160

Shack Infrastructure

1.6K

Operating Activities