Welcome to the new FlexRadio Community! Please review the new
Community Rules
and other important new Community information on the
Message Board
.
High SWR Detected by Firmware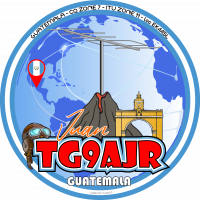 Lately I'm getting occasional High SWR alerts, checked my antenna OK, and a few days ago I opened a ticket and it seem to be a software related issue rather than a real SWR. I'm using a 6600 with a PGXL both software/firmware up to date as well as SmartSDR up to date as well. There is nothing in between the 6600 and the PGXL but a 3' new RG-213 coax.
After the ticket with support they recommend to operate the PGXL with Contest mode fan and MEFFA off and on the SmartSDR Settings / Radio Setup / TX Delay 30, instead of 20 and MEFFA on and Standard fan.
Everything seem to be working better after those settings recommendations...
But today I just got a High SWR Detected by Firmware (a different message than before) from the PGXL and I review the Usage Chart from the PGXL software and SWR 1.1:1
Has anyone experience this issues ?
Answers
Leave a Comment
Categories
6.9K

Software

8.4K

Radios and Accessories

660

Genius Products

213

Shack Infrastructure

1.9K

Operating Activities