Welcome to the new FlexRadio Community! Please review the new
Community Rules
and other important new Community information on the
Message Board
.
The temperature rises, the SWRs increase ... isn't it strange?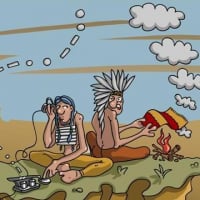 Greetings to all and thanks to those who can clarify the anomalous behavior of my Power Genius XL (fimwere 3.6.24)
Since July 2022 I am a happy owner and this is my first experience with an amplifier.🤗🤩
My set-up is a Flex 6600 with a dynamic antenna (3 EL 6mt - 40m) placed at 8m above a sheet metal roof.
In 30 meters, due to the effect of the underlying roof, the SWRs are normally a little higher than in the other bands (1.8 at a minimum -USA direction ) and vary according to the pointing of the antenna.
During the QSO the PGXL does its job and the internal temperature rises, is it normal for the SWRs to rise too ?????
I made a video of a QSO in FT8 where you can see that after 1min and 30 sec the internal temperature reaches 47.5 ° C and the SWRs rise from 1.8 to 2.8 !!!!😣
In the second video it is the next qso, the internal temperature has returned to 44 ° and the swr to 1.8, during the qso the same thing is accessed again, I think it is not a correct thing.
 Before opening a tiket and maybe having to part with my new and trusted friend, can someone kindly give me some clarifications?
Thank you thank you very much
73 IZ1XEE Piero
Answers
Leave a Comment
Categories
6.6K

Software

8.1K

Radios and Accessories

547

Genius Products

158

Shack Infrastructure

1.6K

Operating Activities