Welcome to the new FlexRadio Community! Please review the new
Community Rules
and other important new Community information on the
Message Board
.
Shack Cleanout - 6700, PGXL, TGXL (SO2R), xverters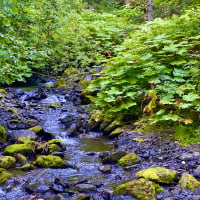 I am cleaning out my shack and have the following items up for sale. All are in excellent condition, and Flex items will ship in their original boxes. Non smoking shack, all components are in excellent working and cosmetic condition. I am not a contester so all units were used lightly, no heavy duty cycle times. 
We recently moved onto a farm and I'm just not going to have time for Ham for a while, and I hate to see stuff just sit and gather dust. I'll be back to radio eventually… hihi 
I wanted to give folks on the forum a chance at it first, after a few days if anything is still up for grabs I'll put it on the swap meet on QRZ. 
$6,500 - Flex-6700 SDR with GPSDO upgrade ad Flex Control knob
$5,500 - PGXL Amplifier
$2,200 - TGXL Tuner - This is brand new, I have never used it. I finally got it just before I moved and I took it out of the box when we arrived at the new QTH, but never actually used it. 
$800 - Complete down east microwave (now Q5 Signal) satellite 2M/70cm setup for full duplex operation on Flex-6700. Includes LDPA with remote control option, 50W 70cm Transverter, and DIPS 28MHz/144MHz Diplexer/Switch. 
Payment via PayPal or could do other electronic transfers. Shipping will be USPS and buyer pays actual shipping costs (I'll calculate shipping for you before payment). Shipping to US only.
Email is [email protected], please feel free to email me with any questions or if you are interested, and I am happy to chat on the phone too. 
Thanks for looking!
73
Justin 
W4JTD
(Formerly KL2D)
Comments
Categories
6.6K

Software

8.1K

Radios and Accessories

547

Genius Products

158

Shack Infrastructure

1.6K

Operating Activities