Welcome to the new FlexRadio Community! Please review the new
Community Rules
and other important new Community information on the
Message Board
.
"Clean Sweep" of Windows 10; Install 3.3.32 directly?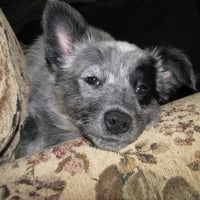 I had 3.2.39 on my PC but had a problem for which I sent the radio in to FLexRadio for repair. The radio should arrive at my home tomorrow (a day early). The suspicions of both the Flex tech and now me is the problem was likely caused by the PC. Since sending the radio in for repair, I noticed some other problems with Windows 10 (Pro 64-bit), so I did a complete clearing of the (C: drive) SSD and reinstalled Win 10 and now all is OK (so far... like a whole new computer). I have yet to install any SmartSDR software, but am considering the following:.
Considering the radio still has 3.2.39 firmware, should I first install that software on the PC and then do the update to 3.3.39, or just install 3.3.39 and let the radio update its firmware? I saw something in the Release Notes about how it make take more time without 3.2.39 installed, but this is a clean installation on the PC, and time is barely an issue and not a problem for me. In other words, is 3.2.39 required to be in place prior to 3.3.39 is installed following a clean installation of Windows? Either way, I plan to not import any profiles, but rather will build a new profile after the software is up and running in its basic form.
Comments
Leave a Comment
Categories
6.6K

Software

8.1K

Radios and Accessories

549

Genius Products

159

Shack Infrastructure

1.6K

Operating Activities