Welcome to the new FlexRadio Community! Please review the new
Community Rules
and other important new Community information on the
Message Board
.
My New Monitor Doesn't Like SmartSDR So Much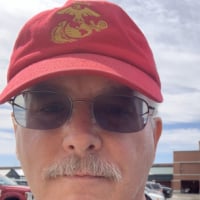 I posted this to the FB Flex Radio Users (Unofficial) page also ...
*****
I have a multi-monitor system here and recently purchased a high-end 4K, 32" monitor as my primary display to play games on …
The monitor is very nice and works with everything I throw at it … except … SmartSDR …
When I have SmartSDR displayed on this new monitor the screen goes black after a while and then cycles back to normal all within about 3 seconds ... It does this repeatedly at different intervals for a few seconds ... Not continuously, maybe every 1/2 hour or so … When I move SmartSDR to another 1080P monitor the 4K monitor works fine with whatever else is displayed ... If I move SmartSDR back to the 4K monitor the issue returns ...
All other programs using this new monitor work fine … only when SmartSDR is running on it does this occur ...
I've checked the voltage to the monitor (it's fine), replaced the Display Port to Display Port cable, swapped the cable to another Display port on my graphics card, and even changed to HDMI … I have also turned over-clocking on & off on my PC and tweaked some of the settings on my graphics card … And I'm running the latest device driver for this new monitor …
I can play games on this monitor w/o issue ...
Strange …
I'm running Windows 11 Pro … with a RTX 3090 FE graphics card … AMD 5950X 16 core processor … 64GB of memory …
Comments
Leave a Comment
Categories
6.9K

Software

8.4K

Radios and Accessories

659

Genius Products

213

Shack Infrastructure

1.9K

Operating Activities