Welcome to the new FlexRadio Community! Please review the new
Community Rules
and other important new Community information on the
Message Board
.
SSDR 3.3.32 Install Issue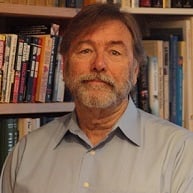 I've been using 3.3.29 since it first became available with no issues. I upgraded to 3.3.32 and the upgrade went fine and SSDR opened at the end of the upgrade and was working fine. Profiles et. al.
However, I closed SSDR and then reopened and all I get is the file image attached. As long as I keep .32 open all is fine. Close it and I lose it.
I have reverted to .29 did a reset and cold boot then upgraded to .32. Same result. My W11 desktop is up to date. The 6400 is direct ethernet to the desktop and works ok.
I followed the best practices guidelines for the upgrade. I have gone through the process many times today without success.
This is one I've never seen with the many other upgrades over the past 4 years.
Has anyone else experienced this behavior? Anyone have ideas?
W11, I5-11600, 16Gb,
Leave a Comment
Categories
6.9K

Software

8.4K

Radios and Accessories

658

Genius Products

213

Shack Infrastructure

1.9K

Operating Activities