Welcome to the new FlexRadio Community! Please review the new
Community Rules
and other important new Community information on the
Message Board
.
A minor complaint about the SD card I ordered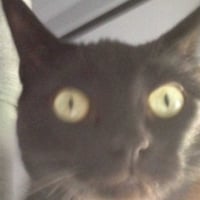 Hi all, Flex,
I decided to support FlexRadio and purchase the SD card from the store. It arrived quickly and packaged well. Thank you for finally offering these in the store. Long overdue.
The issue I have is with the retaining tape. It is provided, stuck to the outside of the static package. It was 85 degrees most of the week in my area and I think things got pretty hot in the UPS truck.
Today when I tried to remove the tape to use it, it basically shredded into like 3 strips and those curled in on themselves.
I've mentioned before that I think a very poor choice was made on the no latch socket used in these radios. The fact that a piece of tape is needed to keep it down and keep the card in contact with the connector seems like a really poor choice. I've build probably 6 different devices using SD cards and we've used the push in/out sockets with great success.
But it is what it is. And we must live with taping the thing down. But for approximate $40+ to get this new card I would have hoped for a better tape delivery system than to stick it to the outside of the static bag.
I'm going to order my own tape with a backing since I am worried that my shredded tape will likely fail.
Mark WS7M
Comments
Leave a Comment
Categories
6.5K

Software

8K

Radios and Accessories

531

Genius Products

152

Shack Infrastructure

1.5K

Operating Activities