Welcome to the new FlexRadio Community! Please review the new
Community Rules
and other important new Community information on the
Message Board
.
Some SD-CARD Observations associated with V3.2.39 / V3.3.29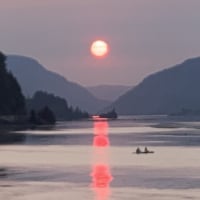 The migrations from Delkin 256MB SLC (60,000 cycles) card to a Delkin 4GB MLC (3,000 cycles) card as specific in Delkin documentation would mean the 4GB card actually provides a little less wear level endurance.
The change to EXT2 to EXT3 sounds attractive since it is now a journaled file system and can protect against crash consistency... Based on the various reports from users and Flex comments, wear leveling appears to be the issue and not crash consistency. Due to the need to maintain a "journal" in EXT3, write IO actually increases 2x since you now need to write the journal together with the data block. This would increase SD-CARD wear.
The industry recognized that current file systems don't address the needs of flash devices and have addressed this with a focus on a new file system type: Flash Friendly File System (F2FS).
Unrelated, numerous comments from Flex saying the downgrade form V3.3.29 to V3.2.39 retains the file system "benefits" introduced in V3.3.29 are incorrect. The partition size changes are retained, but the root partition for the Angstrom OS is reverted back from ext3 to ext2.
How others have mitigated this issue is to minimize file system writes with the addition of a small RAM disk and to move move hot IO to utilize the RAM disk.
If Flex was addressing SD-CARD crash consistency, inadvertently, Flex has increased wear up to 2x as a byproduct. Likewise, if Flex was addressing SD-CARD wear leveling, Flex has increased the wear 2x and it is not mitigated by using a larger capacity SD-CARD since the card chosen has significantly less wear level protection than the card it replaced.
To recover V3.3.29/ext3 4GB MLC to the same wear level protection of the V3.2.39/ext2 256MB SLC, an 8GB Delkin MLC card would be required, or go back to a larger capacity SLC cards with the 60K cycle capability.
Comments
Leave a Comment
Categories
6.9K

Software

8.4K

Radios and Accessories

658

Genius Products

213

Shack Infrastructure

1.9K

Operating Activities