Welcome to the new FlexRadio Community! Please review the new
Community Rules
and other important new Community information on the
Message Board
.
EFHW and TGXL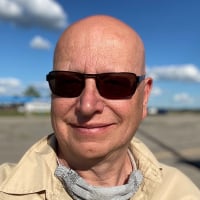 Mike-VA3MW
Administrator, FlexRadio Employee, Community Manager, Super Elmer, Moderator
admin
The end fed half wave antenna is a pretty common antenna replacing the G5RV for the I-need-one-antenna-to-do-all-solution.
However, it, like most similar is a compromise antenna. As quoted by VU2NSB:
the EFHW antenna is an easy-to-deploy antenna and therefore tends to be a convenient choice for temporary or field-day deployments, however, avoid making it your antenna of choice for permanent home installation. If you have other viable antenna options with a balanced feed-point arrangement that could equally well fit into your real-estate limitations, then go for it instead of the EFHW antenna... Even if your choice means that you might be able to cover fewer bands on a single wire, it might be worth it.
It is very possible to **** such an antenna sort of have it work well, but not great. It is also possible to have SWR/Antenna values that have complex impedances that can't be tuned out by the radio and even the TGXL.
This is well worth the read if you use an EFHW antenna today:
Comments
Leave a Comment
Categories
6.5K

Software

8K

Radios and Accessories

531

Genius Products

152

Shack Infrastructure

1.5K

Operating Activities