Welcome to the new FlexRadio Community! Please review the new
Community Rules
and other important new Community information on the
Message Board
.
2 Transverters, 1 Transverter Port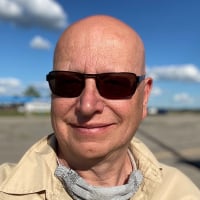 Mike-VA3MW
Administrator, FlexRadio Employee, Community Manager, Super Elmer, Moderator
admin
One of the nice things with the XVTR ports is they cover from 30Khz to 54Mhz continuously at have up to 10dbm RF output.
Thanks to this, you can run multiple transverters on 1 transverter port with the use of a common diplexor. You will have to order 1 transverter with an IF (Intermediate Frequency) of 50Mhz. You may want to get a 2M Transverter at 50Mhz. That allows you to use an IF of 50-54Mhz to cover the entire 2M band of 144-148Mhz.
http://www.q5signal.com/ is one company that can customize your transverter.
The diplexor has 45db port isolation and 0.2 db insertion loss which is pretty good.
In this example, I have 2 transverters on a common port with 1 transverter a 28Mhz IF and another one at 50Mhz IF giving you 4Mhz bandwidth on the 50Mhz IF.
This is what it looks like and it should give you some ideas of how you can expand your FlexRadio solution.
I took the CF-360 that I had and you can see the insertion loss is tolerable.
Comments
Leave a Comment
Categories
6.5K

Software

8K

Radios and Accessories

531

Genius Products

152

Shack Infrastructure

1.5K

Operating Activities