Welcome to the new FlexRadio Community! Please review the new
Community Rules
and other important new Community information on the
Message Board
.
N1MM Contesting Dashboard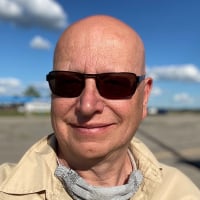 Mike-VA3MW
Administrator, FlexRadio Employee, Community Manager, Super Elmer, Moderator
admin
Kyle AA0Z created this amazing contest dashboard that runs on NodeRed.
A job very well done. https://github.com/kylekrieg/N1MM-Node-Red-Dashboard
N1MM Node Red Dashboard

A basic multi screen N1MM contesting dasbhoard written in Node Red.
About
This program is written in Node Red and displays a real time dashboard for ham radio contesting events. N1MM radio, score and contact UDP broadcast packets are sent from each N1MM contesting computer to the Node Red server. That information is parsed out and displayed in real time for other contesters to follow. This dashboard is useful in a multi/1, multi/2, multi-multi radio setup. It allows operators to keep with the contest during the event. This program is also useful during Field Day where other operators or guests can follow along in the progress.
Leave a Comment
Categories
6.9K

Software

8.4K

Radios and Accessories

660

Genius Products

213

Shack Infrastructure

1.9K

Operating Activities