Welcome to the new FlexRadio Community! Please review the new
Community Rules
and other important new Community information on the
Message Board
.
Serial over IP Tools (serialtcp)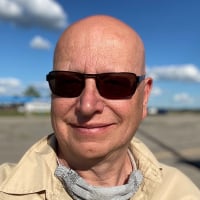 Mike-VA3MW
Administrator, FlexRadio Employee, Community Manager, Super Elmer, Moderator
admin
I wanted to thank Gerry, W1VE who made this great tool available for serial tunneling (serial via long remote :) ). I love what he did with it and even the log screen is so helpful.
This is his post on the N1MM group:
------------------------------------------------------------------------------------------------
I've just released my version of a very useful tool. It's called SerialTCP.  It's an application that will transform Serial-to-TCP and TCP-to-Serial. It runs in both Client and Server modes, so
that you can use it one way at your station and another way from your remote site.  You can take ANY flavor of CAT and run it over the Internet or your LAN. In addition, you can just use your server piece and use N1MM+ with IP for CAT.
The application is free, and is licensed under the GNU General Public License.   You can download it at https://files.w1ve.com/serialtcp.zip.   In the Zip files are self-contained exe files, meaning they require NO additional other files, no Installer is required, and can be run from any location in the file system.  On the menu, there is an ability to launch another copy:  you can launch as many copies as you like.   
In the Help->About is info about how to get the source code.  There are binaries for Windows-x86, Windows-x64 and Windows-ARM.   This is Microsoft's latest tech, so it will run on Windows 10 and later.
Feel free to give me feedback directly to [email protected]
Comments
Leave a Comment
Categories
6.5K

Software

8K

Radios and Accessories

531

Genius Products

152

Shack Infrastructure

1.5K

Operating Activities