Welcome to the new FlexRadio Community! Please review the new
Community Rules
and other important new Community information on the
Message Board
.
What effect does the Processor have in FM and AM?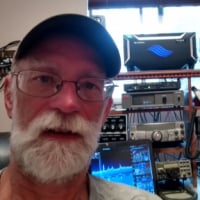 KD0RC
Member, Super Elmer
Moderator
From the SmartSDR Software User Guide page 188:
Processor (PROC) button: Clicking on this button will enable the W9GR Controlled Envelope Single Sideband (CESSB) DSP algorithm resulting in additional talk power. The speech processor may be on or off and has three different settings when on. In the NOR or normal setting, the processor provides minimal additional gain and simply prevents audio peaks from clipping or producing power greater than the set level. In the DX setting, some compression is provided to the audio to increase the overall sideband envelope which results in a stronger signal that may be more readily heard at a distance. The DX+ setting adds even more compression increasing your talk power or "punch" without incurring significant audio distortion. DX+ is most effective if you increase the low-cut TX filter to between 200-400 Hz to concentrate your talk power in the audio frequency range that has the greatest intelligibility. This feature is available only in SSB, AM and FM modes.
The PROC button enables CESSB, so I understand this when in SSB mode (the W9GR video was excellent at explaining what is really happening). In FM and AM, however, I find it hard to believe that CESSB is part of the equation. So I wonder if the PROC actually does anything in FM and AM (if so, what does it really do?).
Answers
Leave a Comment
Categories
6.9K

Software

8.4K

Radios and Accessories

658

Genius Products

213

Shack Infrastructure

1.9K

Operating Activities