Welcome to the new FlexRadio Community! Please review the new
Community Rules
and other important new Community information on the
Message Board
.
Rogue Amoeba Loop Back driver - how to purchase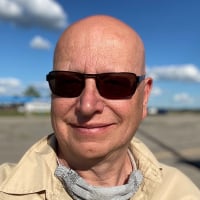 Mike-VA3MW
Administrator, FlexRadio Employee, Community Manager, Super Elmer, Moderator
admin
Marcus asked me to post this:
----------------------------------
As the Loopback driver from Rogue Amoeba is the ideal combination with
SmartSDR for macOS and other external Software like fldigi or WSJT-X, I
have arranged with Rogue Amoeba that users of SmartSDR for macOS will
get a 25% discount. Users can contact me using the "Contact Developer"
button under SmartSDR → Preferences → Information & Support for a coupon.
I am not associated with Rogue Amoeba and don't benefit from this
arrangement.
73s,
Marcus, DL8MRE
Comments
Categories
6.5K

Software

8.1K

Radios and Accessories

531

Genius Products

154

Shack Infrastructure

1.5K

Operating Activities