Welcome to the new FlexRadio Community! Please review the new
Community Rules
and other important new Community information on the
Message Board
.
Less PTT delay with MAC versus Windows?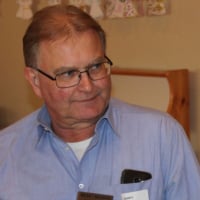 I'm very pleased with my remote setup except when SSB contesting. In contest when everyone works crazy fast, delay in my PTT causes a problem. Almost all the time I miss the begining of the other stations over. Not much, but enough to make it irritating and forcing me to ask for repeats.
I use SSDR and SmartLink on local computer with a PC Headset. Then N1MM and all other peripherals on a PC local to radio accessed with AnyDesk.
Have found this to give the shortest delay possibel. A lot slower using my Maestro B with headset and PTT attached.
I have a reasonably fast Internet connection at home QTH, 40/20 mBps with 25-30 ms Ping. I have tried both mobile Internet and fiber connection in my remote end, almost no difference in delay. I use DSL Reports speed test to keep track of the mobile Internet performance. A for BufferBloat and A+ for Quality.
Home QTH and the Flex 6700 on a wired network, no WiFi. Logg, peripherals etc on a pretty powerful Workstation and on remote side a new laptop. Both sides Windows 10Pro and loads of internal memory.
I wonder if using an iPod or similar would work better, iE less delay in PTT, using f.ex. Marcus software? Anyone with experience from both environments? Before buying new software and hardware, expensive stuff, any advice would be much appreciated.
Johan, SE3X
Comments
Leave a Comment
Categories
6.5K

Software

8K

Radios and Accessories

531

Genius Products

153

Shack Infrastructure

1.5K

Operating Activities