Welcome to the new FlexRadio Community! Please review the new
Community Rules
and other important new Community information on the
Message Board
.
Supported versions of Windows Operating System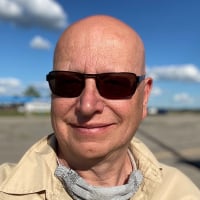 Mike-VA3MW
Administrator, FlexRadio Employee, Community Manager, Super Elmer, Moderator
admin
All
It is critical that you keep your computer operating system up to date and fully patched to help ensure that it is safe from Zero-Day Exploits and to take advantage of fixes and improvements in various areas of the Windows Operating system. This can result in improvements to many things, but one of the bigger items is ensuring your various hardware drivers such as ethernet, sound, etc. are kept up to date.
If you are proceeding with an update, please ensure that SmartSDR, SmartSDR CAT and SmartSDR DAX are completely shut down prior to updating.
It is our policy that we do not actively support Windows operating systems that are no longer supported by Microsoft. We do not prevent users from loading our software on an unsupported operating system but if there is an OS related issue, supporting that problem is out of scope. 
So, what does mean? If there is an issue related to an unsupported version with a software defect issue, the defect will not be addressed.
Note that there are several Win10 "flavors" that are no longer supported.
Windows XP
Windows 7
Windows 8.0
Windows 10, versions 1607-1703
Categories
6.8K

Software

8.3K

Radios and Accessories

625

Genius Products

198

Shack Infrastructure

1.8K

Operating Activities