Welcome to the new FlexRadio Community! Please review the new
Community Rules
and other important new Community information on the
Message Board
.
Share you CQWW SSB Experience (2021)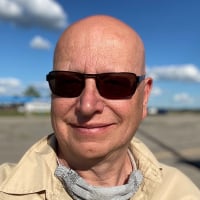 Mike-VA3MW
Administrator, FlexRadio Employee, Community Manager, Super Elmer, Moderator
admin
Hi All
I would love to hear about your weekend experiences during CQWW. As I worked a bunch of you I thought I would share how it went for me. Regardless if you are a big gun or a little pistol, I want to hear your story.
Part of this story is one I shared with my contest club.
----------------------------------------------------------------------------
Score
My station is operated as a remote station even when local to the property thanks to the architecture of the FlexRadio LAN based design.  As part of that design, a Window 10 PC is co-located with the radio equipment. Contest operation is handled by connecting to the PC via a Remote Desktop Connection.  This allows the station to be used not only while on the property but anywhere in the world. Audio and PTT is handled the FlexRadio SmartSDR software. VFO control is via a hardware VFO knob again, interfaced to SmartSDR. RadioSport headset is was connected to the MAC running SmartSDR for MAC.
I had decided early to give this contest a serious effort but not hard enough to be sleep-deprived. I rested when I was tired and when I thought I would not keep up any reasonable QSO rate.  
I also operated from a Desk that I could sit and stand at and quickly move up and down as required. This really made a difference and I highly recommend it for long-running contests. 
Friday morning I quickly figured out that my DX Engineering Active antenna was not working. Inspection of the RG6 feedline showed that someone in mother nature had chewed into it in 3 places. An hour trip to Home Depot for a new role of RG6 quickly fixed that issue.
Friday afternoon, I spent some time confirming how my contest audio sounded by first using Full Duplex and then checking on the air. My Low Cut (high pass filter) was set to 250Hz and the High Cut (lower pass filter) was set to 2700hz.
Next, I made sure the Audio was bright (very few lows) in order to allow my voice to cut through noise and pileups.
I also made sure that my voice peaks on the level metering did not exceed about -5 to -10db. I actually saw a video stream of my signal and it was a really nice column with no splatter. This was my goal.
Highlights
The station ran as designed other than I had an audio path issue with the N1MM Voice Keyer and its connection to SmartSDR DAX. Fortunately, the band conditions were amazing and there was no need for the voice keyer. I ultimately got it resolved on Sunday morning. This was my only snag. 
I had amazing run rates on 80M, 40,M and 20M.  
The 80M run focused on US contestors but it was also interjected by many EU callers.  The band was noisy, but using Diversity reception (80M V and DX Engineering Active antenna) really helped.  In this case, Diversity is used for signal enhancement (not noise subtraction).
2021-10-30 0201 - 0315Z,  3770 kHz, 185 Qs, 151.6/hr VA3MW 2021-10-30 0316 - 0321Z,  3770 kHz, 18 Qs, 232.3/hr VA3MW 
I had a great run into the EU on 20M by being below 14.150Mhz and not having to compete with US callers and congestion. However, I am surprised by how many US contestors called me below 14.150Mhz.  The advantage of being below 14.150 was that I was able to copy a lot of very weak EU signals.  
2021-10-30 2013 - 2128Z,  14132 kHz, 178 Qs, 142.5/hr VA3MW 
I missed a good 10M run as I was taking a break. I was glad to see others were able to do so.
2021-10-31 1735 - 1751Z,  28427 kHz, 23 Qs, 86.6/hr VA3MW 
My 15M run wasn't bad (by my standards) but everyone was about S5 or less on a quiet-sounding band. Still, pretty good numbers. Then out of nowhere, 2 VK's and 1 ZL boom in, calling me, and then the Pacific was gone again.  
2021-10-31 1846 - 1938Z,  21365 kHz, 102 Qs, 118.1/hr VA3MW 
On Sunday about 4 hours before the end of the contest, I tried 20M again to get a run going below 14.150Mhz. This time, I was beaming about 315 degrees (between Australia and Japan) hoping to get a JA run going. I never got the run going as I only worked about 10 weak JA's. In the middle of that, B1Z (China) called me. I had to confirm his call twice to be sure.  
With 2 hours to go, I need to figure out if I was going to Run or hunt down Multipliers. 40M was hopping and the band was packed all the way to 7.200Mhz. I thought I would spend 10M on 7.215Mhz and see if I could run U.S. Contestors. That worked out very well and really bumped up the score. 
2021-10-31 2200 - 2327Z,  7215 kHz, 300 Qs, 206.6/hr VA3MW 
It was great to see the bands coming around again and they certainly make for a fun time. I am sure we are going to see some amazing scores.  I have not had repeated run rates like this for some time.
I never heard much from the CME. I heard 1 station with some flutter (Zone 3), but only 1. Considering the solar flux, I thought the bands delivered as expected. 
73, Mike va3mw
CQ WorldWide SSB - 2021-10-30 0000Z to 2021-11-01 0000z
2021-10-30 0201 - 0315Z,  3770 kHz, 185 Qs, 151.6/hr VA3MW
2021-10-30 0316 - 0321Z,  3770 kHz, 18 Qs, 232.3/hr VA3MW
2021-10-30 1255 - 1326Z,  14143 kHz, 53 Qs, 103.1/hr VA3MW
2021-10-30 1725 - 1740Z,  21321 kHz, 21 Qs, 84.3/hr VA3MW
2021-10-30 1842 - 1905Z,  21242 kHz, 53 Qs, 133.7/hr VA3MW
2021-10-30 2013 - 2128Z,  14132 kHz, 178 Qs, 142.5/hr VA3MW
2021-10-31 0220 - 0232Z,  3697 kHz, 38 Qs, 185.6/hr VA3MW
2021-10-31 0237 - 0329Z,  3697 kHz, 130 Qs, 151.2/hr VA3MW
2021-10-31 1048 - 1112Z,  3770 kHz, 61 Qs, 150.6/hr VA3MW
2021-10-31 1735 - 1751Z,  28427 kHz, 23 Qs, 86.6/hr VA3MW
2021-10-31 1846 - 1938Z,  21365 kHz, 102 Qs, 118.1/hr VA3MW
2021-10-31 2200 - 2327Z,  7215 kHz, 300 Qs, 206.6/hr VA3MW 
Station
Flex 6600 with SmartSDR for MAC Client/GUI
Power Genius Amplifier
160M, 80M CW wire vertical with elevated radials
80M V at 70ft apex
40M V and 40M 2 element array
3 Element Steppir Antenna GeniusRotator Genius  
RadioSport headset
This is what it sounded like:
Comments
Leave a Comment
Categories
6.5K

Software

8.1K

Radios and Accessories

531

Genius Products

154

Shack Infrastructure

1.5K

Operating Activities