Welcome to the new FlexRadio Community! Please review the new
Community Rules
and other important new Community information on the
Message Board
.
SmartLINK servers down ... again?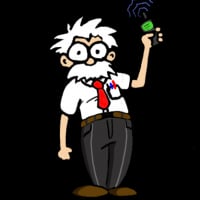 I am in San Diego and my remote is in Florida. It's 23h05 UTC and I am encountering the same issue as what we had a month or so ago. Starting SmartLINK says that no radio is available.
To test, I connected to a NUC on the LAN side and SmartSDR starts the Flex 6400
Internet connection is fine as I had to revert to my remote TS-480SAT and RemoteRig interfaces (been rock stable for years). The remote SPE amp is also working using the SPE client software over here.
The symptoms are exactly like last time: Start the app and it says that there is no radio available, which looks a lot like a Flex sever issue.
---------------------------
I wish I didn't have to rely of a 3rd party server to be able to use my radio (sigh).
And yes, I could setup a VPN and use a co-located computer, but that requires me to have a more powerful NUC on the radio side. What's there now is to manage the Flex for updates and other minor issues. I would need to get a more capable NUC
I run the software over here and connect via a 1Gbps U/D fiber link (FTTH) to a high-speed Cable modem on the radio end. No issues when it works.
If it wasn't for the Flex' capabilities and visual features, I would have just kept the TS-480SAT & RemoteRig for voice and data. Simple and reliable for years. Mind you, I like my Flex, but I totally dislike the reliance on a 3rd party sever.
Comments
Leave a Comment
Categories
6.9K

Software

8.4K

Radios and Accessories

658

Genius Products

213

Shack Infrastructure

1.9K

Operating Activities