Welcome to the new FlexRadio Community! Please review the new
Community Rules
and other important new Community information on the
Message Board
.
Flex 6000 as a Signal Generator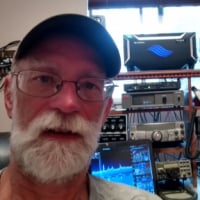 KD0RC
Member, Super Elmer
Moderator
I figured out a way to use my Flex 6400 as a really good, clean signal generator capable of less than -10 to +10 dBm output. I add a transverter using the XVTR tab of Radio Setup and give it a 1:1 RF:IF relationship. I arbitrarily chose 1.000 MHz. This will now work across the full tuning range of the radio.
I set the transmit antenna to an available transverter port (XVTA on the 6400), and set Tune Pwr to 100% to get the output specified in the Max Power box. I can adjust Tune Pwr down to anything less than 100% to fine tune the output from there.
Because it uses the transverter output, it will output the signal anywhere the radio will tune. Since my Rigol DSA 815 spectrum analyzer is capable of handling up to a +20 dBm signal, the +10 dBm max of the Flex is perfectly safe to pipe directly in.
If you have a transverter, make sure that it is not connected to the transverter port if you experiment with this.
CAUTION: If you use this as a sig gen, be very careful what you hook it up to. Injecting a signal into the IF of an old tube rig could potentially put a Flex-destroying high voltage into your transverter jack. Flex does not advertise or mention this use of the rig at all, so you are totally on your own here.
On the other hand, hooking up a short wire to the center pin of the transverter jack to provide a steady signal to another piece of gear without any physical connection should be fine.
Note that any modulation the radio is capable of, the "signal generator" is capable of as well.
Tagged:
Comments
Leave a Comment
Categories
6.6K

Software

8.1K

Radios and Accessories

549

Genius Products

159

Shack Infrastructure

1.6K

Operating Activities