Welcome to the new FlexRadio Community! Please review the new
Community Rules
and other important new Community information on the
Message Board
.
HIGH SWR RFP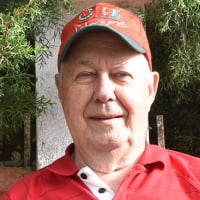 I am having problems with the PGXL on 160M. I get the above error message that I don't see in the manual. The SWR is not high but my blood pressure is getting there.
I also get the PGXL Utility disconnecting constantly.
Both are happening at very low power output, less than 10W drive and low SWR. With amp on standby the 100 watts from my 6400 is having no problems.
I am using SSDR 3.2.39 and PGXL 3.6.21.
The antenna is a double L on a yard arm at 68 feet and 4 feet from my 70 foot tower and resonant at 1.830 Mhz. Feedline is LMR-400.
I had RF common mode problems and put a coaxial balun at the feed point which removed most of that and ferrite on the shack end.
I have used up all of my ferrite clip-ons and tried it on every wire in the shack.
Any help out there on this?
Robby/HP3SS
Comments
Leave a Comment
Categories
6.9K

Software

8.4K

Radios and Accessories

660

Genius Products

213

Shack Infrastructure

1.9K

Operating Activities