Welcome to the new FlexRadio Community! Please review the new
Community Rules
and other important new Community information on the
Message Board
.
SmartLink vs. VPN radio connection - the differences of each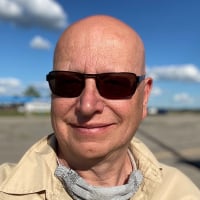 Mike-VA3MW
Administrator, FlexRadio Employee, Community Manager, Super Elmer, Moderator
admin
I want to share the difference between a SmartLink connection or a direct VPN connection for a remote operation. I put this together as a reference for anyone considering adding a VPN to their remote setup.
SmartLink
It is built into SmartSDR and is free with your radio purchase
FlexRadio's SmartLink servers are required to broker the initial peer to peer connection
It is simple to configure
It is a secured network communication path
It is easy to share your radio as a resource
It is a peer to peer connection - meaning no intermediate server is required other than the initial login via the SmartLink server
It requires 2 ports being forwarded on your router, usually handled by uPNP (Universal plug and play)
Manual port forwarding is available
The audio being sent over the internet is compressed requiring less bandwidth
It is supported by FlexRadio technical support
Some external programs work with SmartLink such as FRStack
It is built into SmartSDR, Maestro, SmartSDR for MAC, SmartSDR for iOS and DogPark SDR
no networking experience is required
VPN Solution
The VPN must support layer 2 bridged network communications such as SoftEther (many VPNs do not)
The VPN connected devices must be on the same subnet as the radio - this can be an advanced configuration issue for some VPN solutions
There is no requirement to have access to the SmartLink servers and is a stand-alone solution
The audio is not compressed as it is on SmartLink resulting in more bandwidth usage
A VPN solution is not supported by FlexRadio technical support meaning you are 'rolling your own'
VPN configuration can be a complex solution for those that have limited networking education
SmartSDR clients operate as a local Lan connection
FlexRadio does realize there is a request that SmartSDR supports a direct IP addressing option as well which SmartSDR for MAC and iOS currently provide. This has been logged as a feature request.
Comments
Leave a Comment
Categories
6.6K

Software

8.1K

Radios and Accessories

547

Genius Products

158

Shack Infrastructure

1.6K

Operating Activities