Welcome to the new FlexRadio Community! Please review the new
Community Rules
and other important new Community information on the
Message Board
.
Did the API change?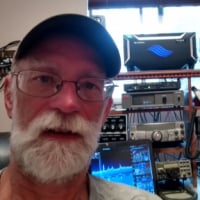 KD0RC
Member, Super Elmer
Moderator
For some reason, when connecting a non-GUI client to my Flex 6400, I can no longer load a global profile unless there is already a GUI client connected, or if I connect as a GUI Client. I am pretty sure this worked before. I am not sure that I tested this on 3.2.31, so it may have changed then.
Example of the profile command:
fRig.send("profile global load \"KD0RC - 20 SSB\"");
Just to be clear, if there is a GUI client (like SmartSDR) connected, I can use the following commands, and the above command works perfectly:
   fRig.send("client gui KD0RC_TeensyMaestro");
   fRig.send("client start_persistence 1");
If the same profile global load command is issued when connected as a plain client (i.e. a client gui **** command was not issued), then the profile is not loaded. I do get the correct list of global profiles back in any case.
To approach the problem from a different perspective, is there a way to query for a connected GUI Client? That way if none are found, I can connect as a GUI Client.
Any thoughts or ideas?
Tagged:
Answers
Leave a Comment
Categories
6.9K

Software

8.4K

Radios and Accessories

661

Genius Products

213

Shack Infrastructure

1.9K

Operating Activities