Welcome to the new FlexRadio Community! Please review the new
Community Rules
and other important new Community information on the
Message Board
.
Bad Lan Cables and collateral damage - 1 cable impacted the entire switch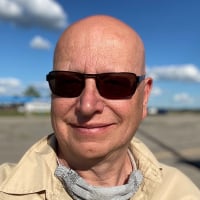 Mike-VA3MW
Administrator, FlexRadio Employee, Community Manager, Super Elmer, Moderator
admin
Lan in the Hamshack. My real world experience. (I posted this on FaceBook yesterday)
You know, over the past we have done a number of posts on how critical your LAN is. About a while ago (a long time), I ran some CAT5 from one building to another of some CAT 5 cable I had lying around (yes, cheap CAT 5). But it worked and managed to move data for about 15 years (slowly getting worse--I just never noticed). And, what I figured out is that it wasn't doing it very well and the switches on both ends were busy dealing with a lot of extra load (retries I guess from collisions, etc). It was a prosumer non-managed switch, so it is hard to see if it is in trouble.
3 weeks ago, I replaced it. I had the option to pull a new CAT6 direct burial or to pull an RG6 cable the length. I opted for the RG6 solution using MOCA media converters at 1gb/sec (available on Amazon). This greatly improved the link between the 2 buildings, but, more importantly, the entire network improved to the point you could 'feel' the difference. The WiFi web cams all now immediately load when before it would take 20 or 30 seconds. My XYL stopped complaining that her iPad was frozen. You get the idea.
I was amazed at the trickle down effect of how one bad cable impacted the entire network performance. Before, I actually thought I had a Network Switch that was 'flapping' however, in fact, the issue was a bad link. Yes, LAN cables do go bad or where never that good in the first place.
As Dan mentions in his talks on LAN (on YouTube) the LAN for most of us is as important as our antennas. Just like an antenna, it is easy to build one, but sometimes hard to make it radiate the way you want it to. The same is true for today's networks.
Tagged:
Comments
Leave a Comment
Categories
6.4K

Software

8K

Radios and Accessories

489

Genius Products

145

Shack Infrastructure

1.4K

Operating Activities